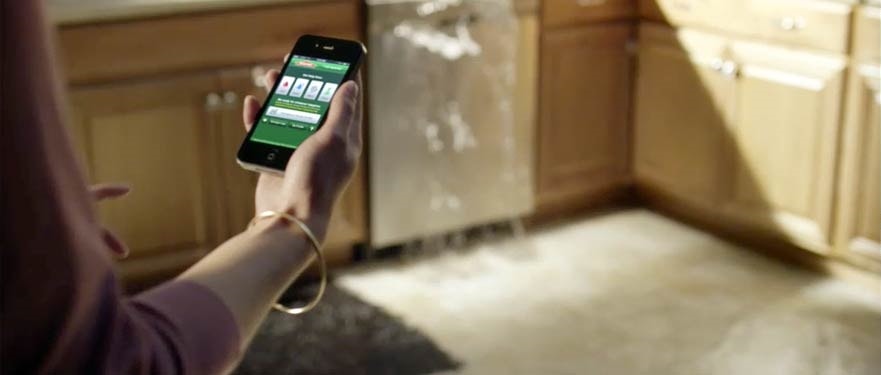 Water Damage Emergency Tips
What you can do until help arrives
Water Tips  |  Fire Tips   |  Biohazard Tips   |  Mold Tips
Water Damage can be one of the most intrusive and disruptive situations that a homeowner will experience. It's never easy when a residential or commercial property has sustained a water loss. SERVPRO of Bend has some tips on what to do until we arrive:
The most important factor when faced with water damage is safety.
Determine the source of the water damage and if possible, turn it off.
Identify any obvious hazards and avoid them.
Electricity presents the greatest danger. Look for water coming through light fixtures or electrical boxes
Immediately shut off the following if affected by water: electrical box, circuit break box, and meter panel. Once the electricity is shut down, cord off the affected area with caution tape.
Identify potential environmental hazards such as lead or asbestos. Prolonged exposure to asbestos and/or lead can cause serious illness and significant health problems.
Relocate or protect valuable contents from affected areas including electronics, computers, furniture, artwork, files and documents, clothing, etc.
Have basic items on hand such as plastic garbage bags for use in covering items noted above and for the disposal of items, duct tape, and basic hand tools if available.
If you have any questions regarding a water loss, feel free to contact SERVPRO of Bend at 541-385-7044.
Have A  Water Damage Emergency? Call (541) 385-7044
What To Do After Flooding
Remove excess water by mopping and blotting.
Wipe excess water from wood furniture after removal of lamps and tabletop items.
Remove and prop wet upholstery and cushions.
Place aluminum foil or wood blocks between furniture legs and wet carpeting.
Turn air conditioning on for maximum drying in summer.
Remove colored rugs from wet carpeting.
Remove art objects to a safe, dry place.
Gather loose items from floors.
What NOT To Do After Flooding
Don't leave wet fabrics in place. Hang furs and leather goods.
Don't leave books, magazines or other colored items on wet carpet or floors.
Don't use your household vacuum to remove water.
Don't use television or other household appliances.
Don't turn on ceiling fixtures if ceiling is wet, and keep out of rooms where ceilings are sagging.