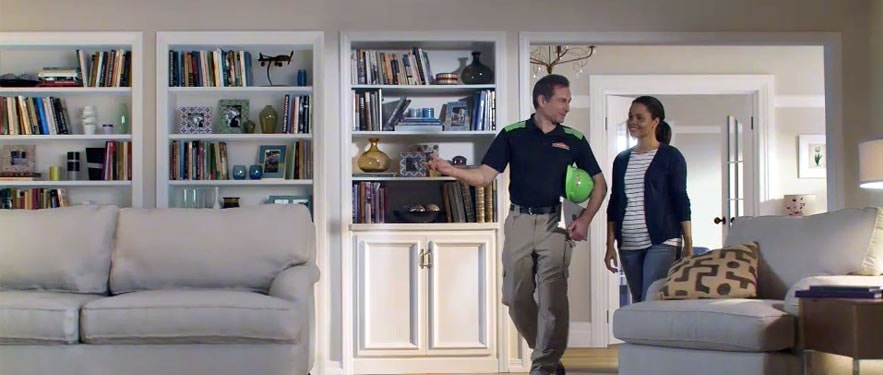 Mold Damage Emergency Tips
What you can do until help arrives
Water Tips  |  Fire Tips   |  Biohazard Tips   |  Mold Tips
Who should cleanup mold depends on a number of factors. One consideration is the size of the mold problem. If the moldy area is less than about 10 square feet (less than roughly a 3 ft. by 3 ft. patch), in most cases, a property owner can handle the job yourself. However, if the are is larger that 10 square feet, we recommend consulting an organization, such as SERVPRO of Bend to help you. Here are some things to consider if you find mold at your residential or commercial property:
If there has been a lot of water damage, and/or mold growth covers more than 10 square feet, consult with a professional organization such as SERVPRO of Bend.
If you choose to hire a contractor (or other professional service provider) to do the cleanup, make sure the contractor has experience cleaning up mold and has an industry specific certification in Mold cleaning and mitigation. SERVPRO of Bend employees multiple professionals who have successfully passed the Institute of Inspection Cleaning and Restoration's (IICRC), Applied Microbial Restoration Technician (AMRT) mold certification course.
If you suspect that the heating/ventilation/air conditioning (HVAC) system may be contaminated with mold (it is part of an identified moisture problem, for instance, or there is mold near the intake to the system), SERVPRO of Bend has the professional and certified team to check the duct work and properly mitigate the problem.
Have a Mold Problem?
Call Us Today – (541) 385-7044
If you have a mold problem in your home or business, consider the following facts:
Significant mold growth can occur in 48-72 hours.
Mold may present a greater risk to children, the elderly, and anyone with respiratory problems.
A strong, musty odor may indicate hidden mold behind drywall or under carpeting.
What to Do:
Stay out of affected areas.
Turn off the HVAC system and fans.
Contact SERVPRO of Bend for mold remediation services.
What Not to Do:
Don't touch or disturb the mold.
Don't blow air across any surfaces with visible or suspected mold growth.
Don't attempt to dry the area yourself.
Don't spray bleach or other disinfectants on the mold.
Mold Remediation Services
If you suspect that your home or business has a mold problem, SERVPRO of Bend has the training, equipment, and expertise to handle the situation.
We are proud to serve our local communities:
Bend
Sisters
La Pine
Sunriver