Debris Caught In Scupper Causes Water Loss
9/1/2022 (Permalink)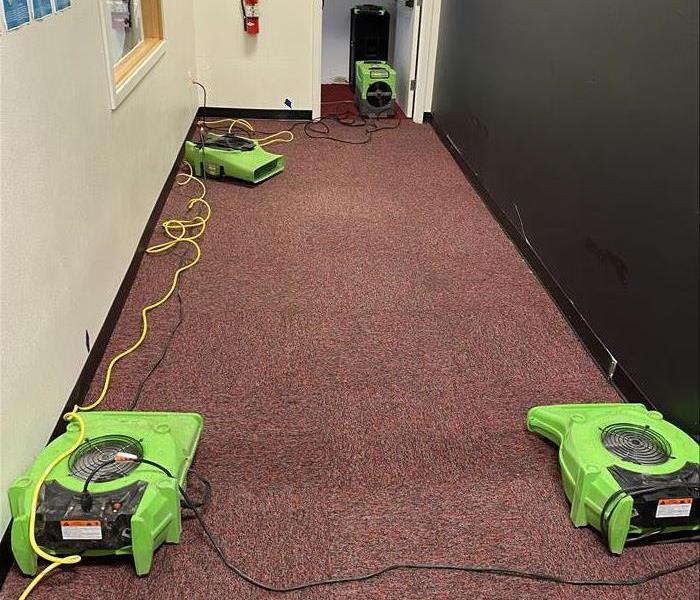 When thunder and lightening recently passed over the High Desert, the owners of this dance studio discovered water flowing down an internal wall. The water rushed in extremely quickly and began flooding the hallway and a utility room. The owners quickly called quickly called SERVPRO of Bend to assist with situation.
Upon arriving, SERVPRO of Bend water technicians began extracting water in the hallway that had suffered most of the damage. When the storm passed, the technicians when on the roof to see if there had been an obvious cause of loss.
Upon following the path of the water, it was discovered that a "scupper" (a drainage system for flat roofs) had been obstructed by debris that had settled on the drain. Since the flow of water was blocked, the water quickly filled the area and overflowed into the internal hall below.
SERVPRO of Bend was able to extract the water and dry the affected area without having to remove any damaged material.
If you have any questions about water losses or suspected damage caused by a water loss, feel free to call SERVPRO of Bend at 541-385-7044.